Cart (

0

)
The item you just added is unavailable. Please select another product or variant.

Cart
Recently Added
Total $0.00
The item you just added is unavailable. Please select another product or variant.
OUR FAVORITE WORHORSE
Keep your skin hydrated with this aqua hued dream come true.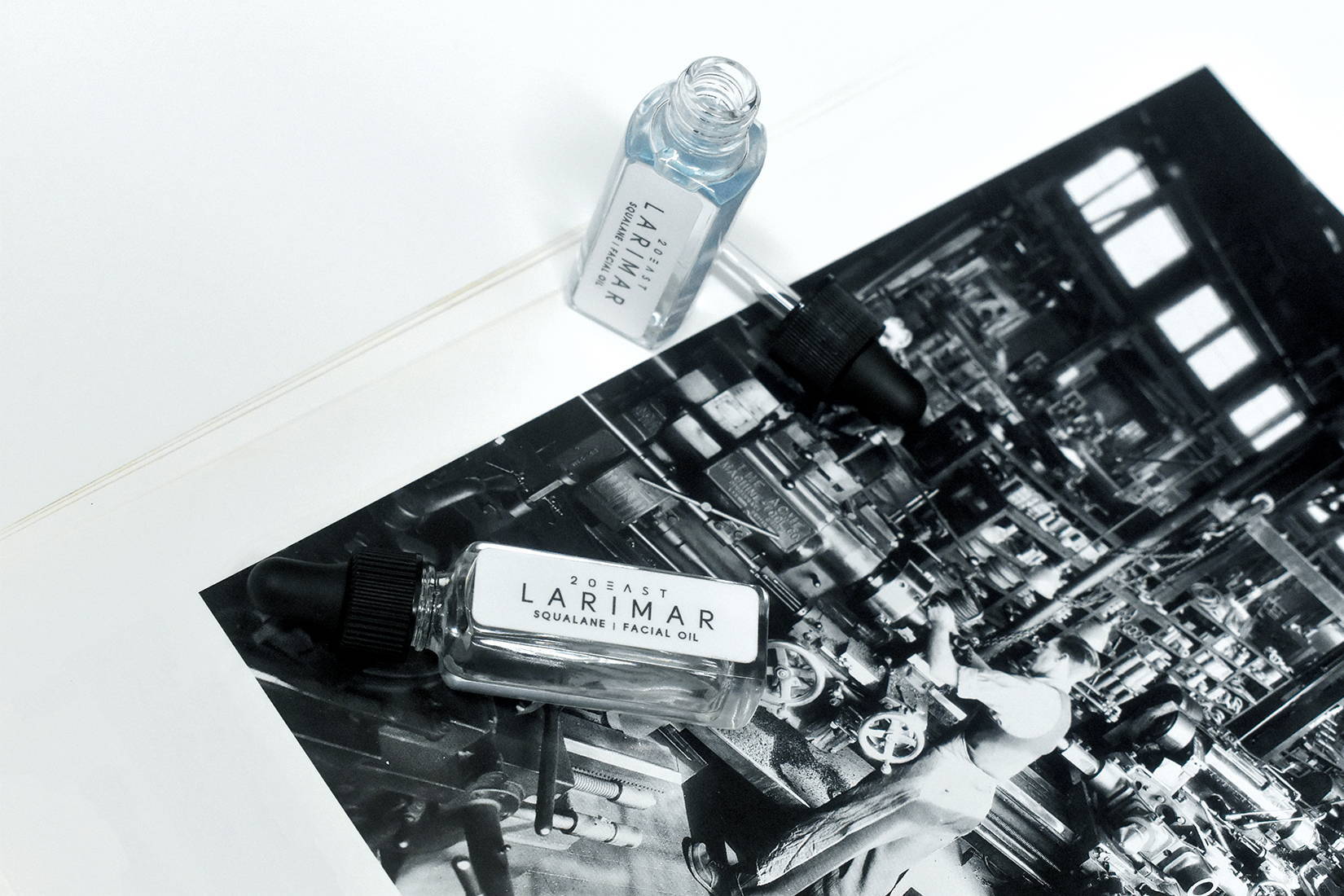 LARIMAR FACIAL OIL
Squalane | Facial Oil
A calming antioxidant and vitamin rich facial oil that promotes healthy, glowing skin. Facial oils are an often forgotten but necessary part of daily skincare routines ; they hydrate, replenish, and nurture even the most sensitive skin.

.25 FL OZ [ 7ML ] Glass Dropper Bottle


 
Natural | Organic | Premium Quality
We use natural, organic and premium quality ingredients in our products. Our focus is on formulating effective, natural skincare and opt to use organic and fair trade ingredients whenever possible. Made in the USA in small batches by hand to ensure you get a truly fresh product. Never tested on animals.
Squalane, Tanacetum annuum (Blue Tansy) Leaf Oil,
Mentha Arvensis Oil ( Peppermint), Matricaria Recutita
( Chamomile) Oil, Cananga Odorata ( Ylang Ylang) Oil,
Propietary blend of essential oil and isolates (Mango Melange)
* Organic
For dry skin, mix a few drops into your regular moisturizer or pat on afterwards. For oily or sensitive skin, pat on before moisturizing to replenish nutrients without locking in too much extra hydration. If your skincare routine doesn't seem like it's going the distance, try this facial oil to give it the last push that it needs.
Key Ingredients:
Squalane | A sugar based non-comodegenic Ecocert oil that is sustainably sourced. It is silky and light, highly moisturizing, and non-allergenic.

Blue Chammomile | Rich in Azulene, this naturally blue colored oil can help soothe angry skin. This oil has a tea-like aroma, with hints of apple and tobacco.