Cart (

0

)
The item you just added is unavailable. Please select another product or variant.

Cart
Recently Added
Total $0.00
The item you just added is unavailable. Please select another product or variant.
ALL THAT IS BERRY AND BRIGHT
Natural fruit AHAs and a gentle berry scent that brighten dry winter skin.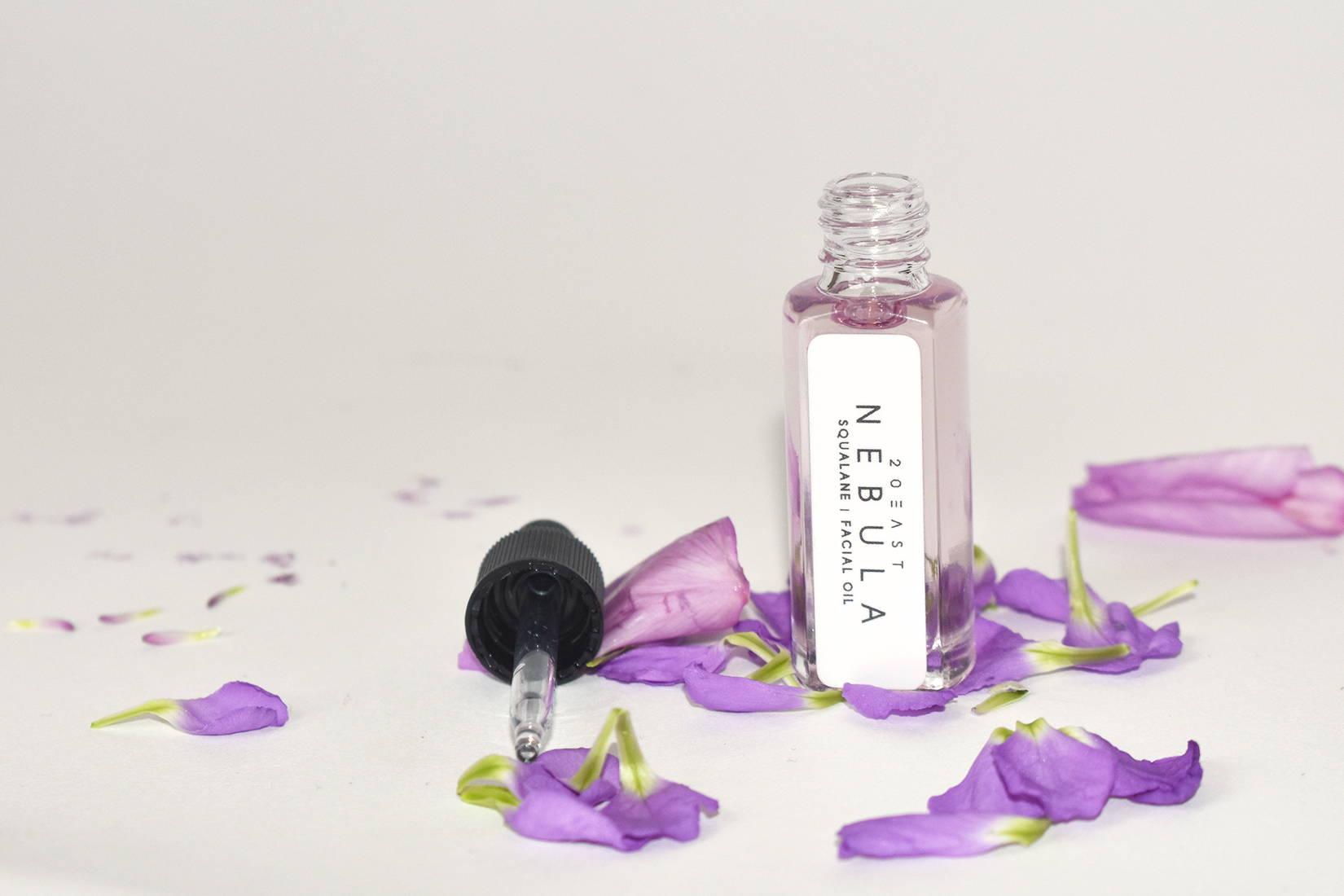 NEBULA FACIAL OIL
Squalane | Facial Oil
A luxurious sugar based facial oil with 5% natural fruit AHAs that brightens, and moisturizes.  
AHAs provide mild exfoliation while promoting cell turnover, helping to smooth fine lines. AHAs can also make skin sensitive to sunlight. Please remember to wear sunscreen.

.25 FL OZ [ 7ML ] Glass Dropper Bottle
Natural | Organic | Premium Quality
We use natural, organic and premium quality ingredients in our products. Our focus is on formulating effective, natural skincare and opt to use organic and fair trade ingredients whenever possible. Made in the USA in small batches by hand to ensure you get a truly fresh product. Never tested on animals.
Squalane, Caprylic/Capric Triglyceride, Helianthus Annuus (Sunflower) Seed Oil, Vaccinium Myrtillus Fruit/Leaf Extract & Saccharum Officinarum (Sugar Cane) Extract, Citrus Aurantium Dulcis (Orange) Fruit Extract, Citrus Limon (Lemon) Fruit Extract, Acer Saccharum (Sugar Maple) Extract, Fragaria Vesca (Strawberry) Fruit Extract, Violet #2, Red #17,
For dry skin, mix a few drops into your regular moisturizer or pat on afterwards. For oily or sensitive skin, pat on before moisturizing to replenish nutrients without locking in too much extra hydration. If your skincare routine doesn't seem like it's going the distance, try this facial oil to give it the last push that it needs.
Key Ingredients:
Squalane | A sugar based non-comodegenic Ecocert oil that is sustainably sourced. It is silky and light, highly moisturizing, and non-allergenic.
Fruit Extracts  | Contain Lactic Acid (from Bilberry), Glycolic Acid (from Sugar Cane), Citric Acid (from Orange and Lemon), and Malic and Tartaric Acids (from Sugar Maple)