Cart (

0

)
The item you just added is unavailable. Please select another product or variant.

Cart
Recently Added
Total $0.00
The item you just added is unavailable. Please select another product or variant.
BRIGHTEN UP
Bring life back to your skin with daily gentle exfoliation.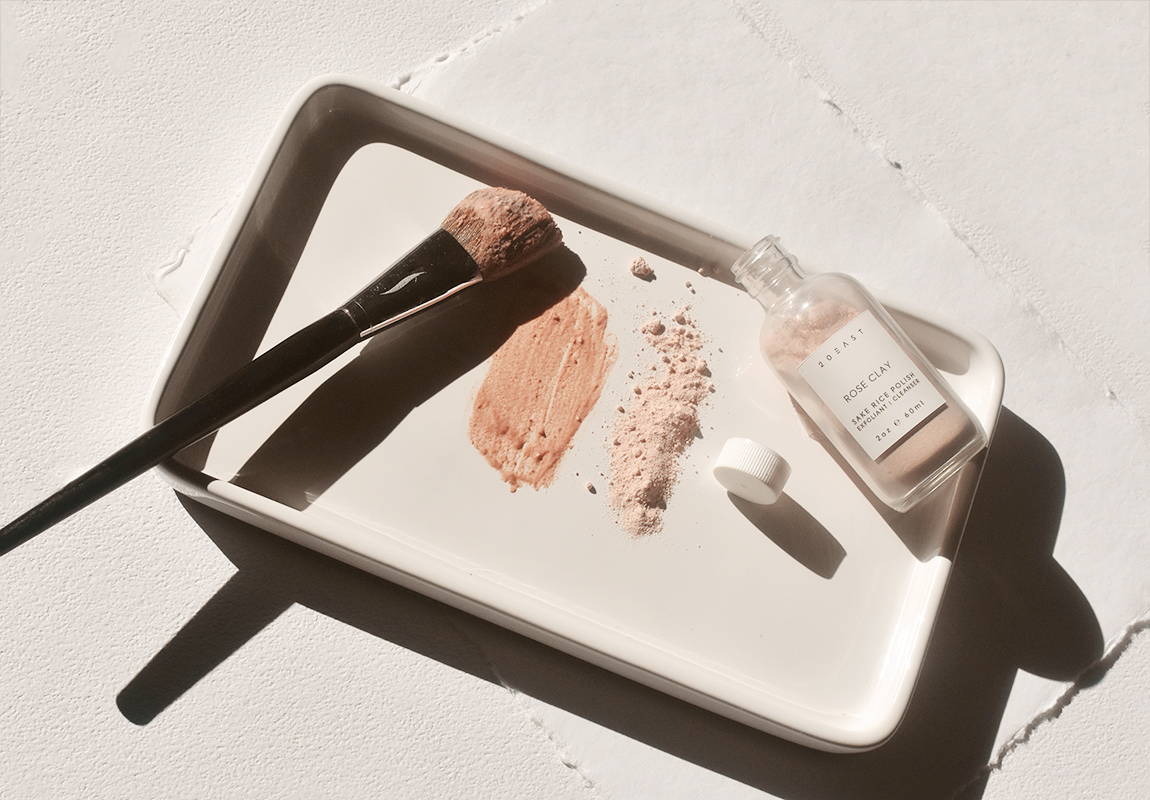 ROSE CLAY RICE POLISH
Exfoliant | Cleanser
A mild foaming scrub that exfoliates and gently removes dirt and debris to reveal velvety, youthful skin. Jam packed with luxurious, natural ingredients and formulated to hydrate and soften, this rice polish is the perfect way to look and feel more vibrant without the use of chemical peels or artificial ingredients. Gentle enough to be used every day.
2 FL OZ [ 59 ML ] Glass Bottle
Natural | Organic | Premium Quality
We use natural, organic and premium quality ingredients in our products. Our focus is on formulating effective, natural skincare and opt to use organic and fair trade ingredients whenever possible. Made in the USA in small batches by hand to ensure you get a truly fresh product. Never tested on animals
Oryza Sativa (Rice) Powder,Cocos Nucifera Milk Powder , Honey, Sodium Cocoyl Isethionate (coconut based surfactant), Kaolinite ( Rose Clay) Kaolin, Helianthus Annuus (Sunflower) Seed Oil & Sake Extract, Kaolin, Rosa Damascena (Rose) Oil, Malodextrin, Sodium Casinate   
.Pour rice polish into hands and add warm water to create a thin paste. Massage onto clean, damp face to help loosen dirt, debris, and dead skin cells. Rinse well and pat dry.
Key Ingredients:
Rice Powder |  The Geisha have been using rice powder for hundreds of years as part of their beauty routines. This ingredient gently exfoliates and increases circulation in the skin. Oil absorbing properties help to minimize breakouts.
Coconut Milk, and Honey | These ingredients provide hydration, vitamin C, and plenty of soothing antibacterial properties. Good for sensitive skin.
Rose Kaolin |  A naturally rose colored clay that helps to absorb oil and minimize the appearance of pores.
Sake Extract | Sake is a Japanese rice wine that is naturally rich in vitamins and minerals. It provides additional moisture to the skin and has conditioning properties .